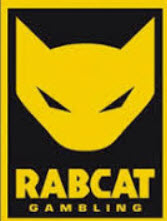 The game developer RabCat was founded in Austria in 2001. Some of RabCat's slot games are included in Microgaming's Quickfire platform and are available in quite a large number of online casinos. This is for instance the case for the slots Castle Builder and Castle Builder II – two of RabCat's most well-known slot games.
In addition to making slots for online casinos, RabCat is also doing nishe work for video game developers (for PC and PS4) such as Blizzards, Rockstar Games, and Disney Interactive Studios. OverWatch is one exampel of a video game where RabCat was involved in the creation.
Slots from RabCat
Examples of RabCat slots:
Castle Builder
Castle Builder II
Robin of Sherwood
Moby Dick
Classic 243
Frozen Diamonds
River of Riches
Dragon's Myth
Forsaken Kingdom: The Path of Valor
Penguin Splash
Scary Friends
The legend of Olympus
Castle Builder & Castle Builder II
As you play the slot game Castle Builder, you will collect building materials that you can utilize for in-game building projects. The nicer the castles that you build are, the more you get paid from greatful royalty. This makes Castle Builder a sort of progressing game with a story line instead of just repetitive spinning reels.
Since the Castle Builder slot became such a success, RabBat launched a sequal – Castle Builder II – with improved graphics, smoother animations and expanded features. The basic idea is the same as in the original game, but the sequal comes with new kingdoms to build in and the exciting Freebuilding Mode. Also, you can select between three different avatars, adjustable difficulties and adjustable RTP.
Moby Dick
Moby Dick is a slot game inspired by the novel about Captain Ahab and his obsessive search for the white whale Moby Dick. But don't worry – there will be no whale slaughtering in this game – you and Captain Ahab are only chasing after Moby Dick to get some Free Spins from him.
Gnome Wood
Gnome Wood is a fun-filled little game where the Wandering Wild mechanism plays a major role. Wandering Wilds can appear on any of the five reels – both during the standard game and during free spins. Throughout their entire lifecycle, they have the capacity to activate Bonus Spins. During Bonus Spins, Wandersin Wilds progressively move step by step to the left after each re-spin.
Wandering Wilds can also appear as Multiplier Wilds which double payline wins.
To get to Free Spins mode, you need a minimum of three scatter symbols.
Last but not least, there is a Gamble Game – perfect for when you are feeling extra adventurous.
Frozen Diamonds
Feeling a bit too warm? Let the Frozen Diamonds slot cool you down. This is a game where the symbols are trapped inside blocks of ice that come falling down from above in lieu of spinning reels. When a winning combo is formed, the included blocks explode to give room for new ones – giving you a chance to win again. You can only get 2 Bonus Falls per playing round, which is low compared to many other slots with a similar feature, but fear not – RabCat are not being cheapskates. Instead, you will get rewarded with up to 10 Free Spins with Wilds if you score a winning combination during your second Bonus Fall. During Free Spins, it is possible to trigger ever more powerful Extra Free Spins.